Five points about Electrics in your New Home
Domestic & Commercial Electrical Services, Full Rewires, Alarm Systems, Lighting, CAT 5 & CAT 6 Data Installations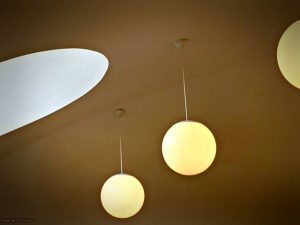 Building a new home can be an extremely exciting and inspiring concept, with the freedom to choose the design, style and features you dream about. Imagine your idea of kitchen or bathroom perfection, beautiful aesthetics and state of the art fixtures and fittings. Any modern new build will also have a high level of renewable energy technology, which is now compulsory. Planning permission is unlikely to get the go ahead without a minimum amount of renewable energy demonstrated.
People often get carried away and preoccupied with the look of their new home, and neglect some of the most important aspects, such as the electrics. This type of consideration is crucial., as let's face it, we all rely on electricity! Take time to ponder on these essential components, as unwise decisions here could be expensive and inconvenient to put right if need be.
Think about where your electrical outlets should be, and how many would be ideal. It may be helpful to visualise where any electrical items will be placed in each room.
Discuss your ideas with a qualified electrician, who can point out how practical and workable they are. It's your home, so you should have some input and the final say.
Bare in mind that your electrical service should be appropriate to the amount of intended occupants, with a standard size household requiring around one hundred or two hundred amps.
You may want to look at options that may require more advanced wiring like audio visual systems.
Think about installing systems which allow you to remotely monitor and control energy use, check security or operate heating, air conditioning and lighting.
There are several ways you can reduce bills and lower your home's carbon footprint whether it's with electrics, water saving or thermal technology. Once the fundamental parts of your new build are sorted, you can concentrate on things like stunning interior décor and the design of your garden or outdoor area.
Portable Appliance Testing, Electrical Bill Reduction Advice, NAPIT Fully Competent Persons Scheme