A Career in Electrics
Professional Commercial & Domestic Electrical Contractors, Rewires, Refurbishments, PAT Testing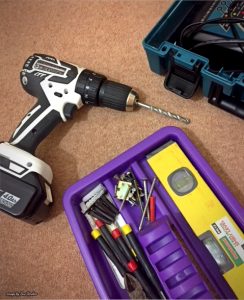 International Women's Day (8th March), has been celebrated far and wide this year, and there have been efforts by many organisations to encourage women to enter into certain industries. To celebrate this annual day, NICEIC have set up a scheme to promote increased women's involvement in the electrical industry. The sector has typically been a difficult avenue for women to pursue, and NICEIC are offering a helping hand as an incentive. Grants will be available for women already working within the electrical arena, or wishing to begin a career in this sector.
Women of all ages can benefit from the scheme which will help with training and associated costs of up to £500. Emma Clancy, who is the CEO of NICEIC commented: "Through our Jobs for the Girls campaign NICEIC has been at the forefront of promoting opportunities for women. We have helped bring the issue to national attention and are now seeing more women look to take up a career as an electrician. However, getting started in the industry is still proving difficult for many women. Through this bursary scheme we want to take the next step and help those directly involved."
Since the campaign was launched in 2011, NICEIC say there has been a change in attitudes towards women entering the electrical industry, which has resulted in more women considering it as a viable option. Despite this women still make up only 2 per cent of the workforce that use electrical tools.
Emma added, "Over the last seven years we have seen a marked increase in the number of women who come to us looking for help and assistance. Colleges and employers have also been in touch to see how they can attract more female candidates. Where possible we have provided access to training, technical information and opportunities with our registered contractors. But, it has not always been possible to assist those who just need a helping hand along the way. Through this bursary we will be able to offer practical and financial support and hopefully create a smoother route into the industry."
Fire & Smoke Alarms, Door Entry Systems, Data Cabling, Emergency Lighting, Home Cinema Systems, Electrical Conditioning