Electrical Damage Limitation
Wide Range of Electrical Services for Commercial & Domestic Clients, NAPIT Approved Electricians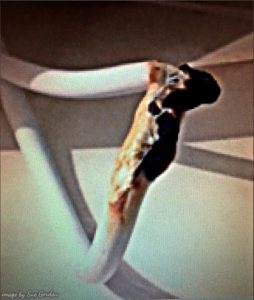 Within the commercial world it is well known that some of the most frequent causes of fire are electrical problems. They result in more damage, injuries and fatalities than many other classes of fire, which is why businesses need to ensure they use a properly qualified electrician. This is also reflected by the importance placed by insurance companies on electrical safety. Those providing insurance will want a full run down of the procedures and systems of the business relating to electrics within the premises.
Many fires caused by electrical faults occur when the building is empty, meaning more destruction is possible before it is discovered. Most large businesses will be well aware and prepared for this type of event, but some smaller companies may not see this as a priority in their eagerness to concentrate on growth etc. Loss of life and limb is of course the dominant consideration here, but also potential financial losses and impact to operations can be devastating.
Fires caused by faulty electrics can result in:
Property, equipment, furniture, stock and wiring damage.
Computer data loss which can badly affect a business.
Possible temporary closure and halt in productivity.
Consequent time off work due to staff injury or trauma.
Business and reputation loss, and even risk of legal action.
Business owners need to bring in electrical experts to check the premises, and look for red flags such as overloaded circuits, outdated wiring, insufficient earthing or bonding, faulty appliances, light fittings or sockets and live, exposed wires. Prevention is always better than cure in these matters, and insurance companies take a dim view of businesses who disregard safety.
Electrical failure can also be catastrophic for businesses which rely for instance on refrigeration, for processes such as milk cooling. Marcold Refrigeration & Air Conditioning, specialise in every aspect of refrigeration for a wide range of applications like milk cooling systems, medical and laboratory, manufacturing and computer room cooling. All in all a bit of electrical safety forethought can save stress, time and money.
Rewires, Smoke & Fire Alarm Installation, Emergency Lighting, Door Entry Systems, Home Cinema