Blog
Fully Qualified Electricians, System Inspection & Fault Finding, LED Lighting for Commercial Customers
Air conditioning systems are integral to most offices, business premises and other types of public building. Installation of this technology should not be skipped for a number of reasons related to health, safety and comfort. Some company owners shy away from making financial investments of this kind, and may toy with the idea of overlooking the equipment altogether.
The weather in the UK has been fairly unstable for a while now, meaning we need to be ready for anything these days. We had an extremely prolonged bout of hot weather this year, and there may be more of the same in 2019. As all of the most successful business owners know, a happy and comfortable workforce is a productive one. Numerous studies have supported this, with one finding that students scored lower on maths tests where the temperature rose above 21C. Another discovered that typists produced 24% more work in offices with air conditioning. Which is why the design of the work environment is a priority, and air conditioning is central to this.
The beginning of summer is not a bad time to install air conditioning, as you want it to be up and running when temperatures rise. Although you need to think about planning your system quite a bit earlier, to identify and tackle any potential problems. If you are in a new building, you will probably be unaware of the specific issues or requirements so it pays to consider all angles.
As for affordability, Lease Finance is an excellent and popular option allowing businesses to spread the cost. Air conditioning can be paid for with fixed payments that are 100% tax allowable, meaning a stress free process. Turn Key Air Conditioning offer this convenient solution through financial solutions specialists CHG – Meridian, who are committed to providing a high quality, customer focussed service.
Professional Electrical Installations, Electrical Rewires, Refurbishments, Fire & Smoke Alarms, Burglar Alarms & Security Systems
Fully Qualified Electricians, System Inspection & Fault Finding, LED Lighting for Commercial Customers in Essex & London
If you look on the Rhino Plant Hire website, along with their great range of hire tools and equipment, you will find some interesting snippets of information about construction and regeneration projects throughout Essex and London. Many areas of Essex such as Romford are experiencing positive growth thanks to multi million pound investments.
One of these exciting schemes concerns a venture between Havering Council partnered with Savills Investment Management and First Base. The proposal centres around the Bridge Close area in central Romford, which is to benefit from regeneration plans that will be residential-led. The development site will be made up of at least 30% affordable homes, plus a primary school, workspace and community and health facilities.
Careful thought has been given to access also, and improvements are being implemented like the new pedestrian bridge about to be placed at the River Rom. There is more consideration given to the surroundings within an area these days, an aspect which was often ignored by planners in the past. Most design experts agree that additions like greenery and other attractive features are incredibly important and encourage a feeling of well-being and contentment.
Safety and security is a big part of any intended improvements to an area too, with well designed walkways, adequate lighting and accessibility for all. Getting from A to B will be aided in this particular project, via traffic calming measures, enabling people to get to the town centre and new Crossrail station in Romford without any issues. As the Council will play a significant role in the project, they are confident that the work will be completed to the highest standards, something which hasn't always been achieved in the past.
For those wishing to carry out their own construction projects, Rhino Plant Hire offer a high performance range of heavy and small plant, tools and equipment. Call them on 01277 372 626 to discuss your needs.
Professional Electrical Installations, Electrical Rewires, Refurbishments, Fire & Smoke Alarms, Burglar Alarms & Security Systems
Professional Commercial & Domestic Electrical Contractors, Rewires, Refurbishments, PAT Testing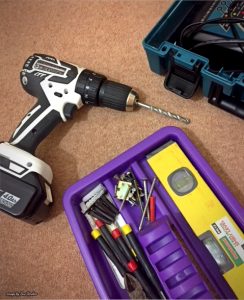 International Women's Day (8th March), has been celebrated far and wide this year, and there have been efforts by many organisations to encourage women to enter into certain industries. To celebrate this annual day, NICEIC have set up a scheme to promote increased women's involvement in the electrical industry. The sector has typically been a difficult avenue for women to pursue, and NICEIC are offering a helping hand as an incentive. Grants will be available for women already working within the electrical arena, or wishing to begin a career in this sector.
Women of all ages can benefit from the scheme which will help with training and associated costs of up to £500. Emma Clancy, who is the CEO of NICEIC commented: "Through our Jobs for the Girls campaign NICEIC has been at the forefront of promoting opportunities for women. We have helped bring the issue to national attention and are now seeing more women look to take up a career as an electrician. However, getting started in the industry is still proving difficult for many women. Through this bursary scheme we want to take the next step and help those directly involved."
Since the campaign was launched in 2011, NICEIC say there has been a change in attitudes towards women entering the electrical industry, which has resulted in more women considering it as a viable option. Despite this women still make up only 2 per cent of the workforce that use electrical tools.
Emma added, "Over the last seven years we have seen a marked increase in the number of women who come to us looking for help and assistance. Colleges and employers have also been in touch to see how they can attract more female candidates. Where possible we have provided access to training, technical information and opportunities with our registered contractors. But, it has not always been possible to assist those who just need a helping hand along the way. Through this bursary we will be able to offer practical and financial support and hopefully create a smoother route into the industry."
Fire & Smoke Alarms, Door Entry Systems, Data Cabling, Emergency Lighting, Home Cinema Systems, Electrical Conditioning
Domestic & Commercial Electrical Services, Full Rewires, Alarm Systems, Lighting, CAT 5 & CAT 6 Data Installations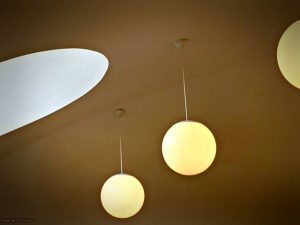 Building a new home can be an extremely exciting and inspiring concept, with the freedom to choose the design, style and features you dream about. Imagine your idea of kitchen or bathroom perfection, beautiful aesthetics and state of the art fixtures and fittings. Any modern new build will also have a high level of renewable energy technology, which is now compulsory. Planning permission is unlikely to get the go ahead without a minimum amount of renewable energy demonstrated.
People often get carried away and preoccupied with the look of their new home, and neglect some of the most important aspects, such as the electrics. This type of consideration is crucial., as let's face it, we all rely on electricity! Take time to ponder on these essential components, as unwise decisions here could be expensive and inconvenient to put right if need be.
Think about where your electrical outlets should be, and how many would be ideal. It may be helpful to visualise where any electrical items will be placed in each room.
Discuss your ideas with a qualified electrician, who can point out how practical and workable they are. It's your home, so you should have some input and the final say.
Bare in mind that your electrical service should be appropriate to the amount of intended occupants, with a standard size household requiring around one hundred or two hundred amps.
You may want to look at options that may require more advanced wiring like audio visual systems.
Think about installing systems which allow you to remotely monitor and control energy use, check security or operate heating, air conditioning and lighting.
There are several ways you can reduce bills and lower your home's carbon footprint whether it's with electrics, water saving or thermal technology. Once the fundamental parts of your new build are sorted, you can concentrate on things like stunning interior décor and the design of your garden or outdoor area.
Portable Appliance Testing, Electrical Bill Reduction Advice, NAPIT Fully Competent Persons Scheme
Wide Range of Electrical Services for Commercial & Domestic Clients, NAPIT Approved Electricians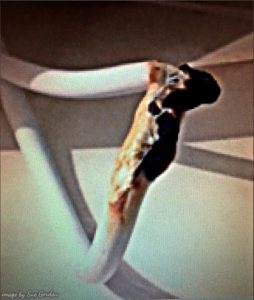 Within the commercial world it is well known that some of the most frequent causes of fire are electrical problems. They result in more damage, injuries and fatalities than many other classes of fire, which is why businesses need to ensure they use a properly qualified electrician. This is also reflected by the importance placed by insurance companies on electrical safety. Those providing insurance will want a full run down of the procedures and systems of the business relating to electrics within the premises.
Many fires caused by electrical faults occur when the building is empty, meaning more destruction is possible before it is discovered. Most large businesses will be well aware and prepared for this type of event, but some smaller companies may not see this as a priority in their eagerness to concentrate on growth etc. Loss of life and limb is of course the dominant consideration here, but also potential financial losses and impact to operations can be devastating.
Fires caused by faulty electrics can result in:
Property, equipment, furniture, stock and wiring damage.
Computer data loss which can badly affect a business.
Possible temporary closure and halt in productivity.
Consequent time off work due to staff injury or trauma.
Business and reputation loss, and even risk of legal action.
Business owners need to bring in electrical experts to check the premises, and look for red flags such as overloaded circuits, outdated wiring, insufficient earthing or bonding, faulty appliances, light fittings or sockets and live, exposed wires. Prevention is always better than cure in these matters, and insurance companies take a dim view of businesses who disregard safety.
Electrical failure can also be catastrophic for businesses which rely for instance on refrigeration, for processes such as milk cooling. Marcold Refrigeration & Air Conditioning, specialise in every aspect of refrigeration for a wide range of applications like milk cooling systems, medical and laboratory, manufacturing and computer room cooling. All in all a bit of electrical safety forethought can save stress, time and money.
Rewires, Smoke & Fire Alarm Installation, Emergency Lighting, Door Entry Systems, Home Cinema
Fully Qualified Electricians, System Inspection & Fault Finding, LED Lighting for Commercial Customers in Essex & London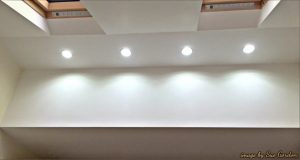 When it comes to the commercial sector, electrical safety is a major priority and one which any business has to take seriously. At JJP Electrical Ltd, we have over 15 years experience of providing electrical contract work within the commercial arena, as well as for domestic and industrial clients in Chigwell, Epping, Hornchurch, Upminster in Essex and London. As members of The National Association of Professional Inspectors and Testers [NAPIT] we are able to self certify our own and others electrical work. The association offers its members information, guidance and advice on providing the highest standards of work and customer service. NAPIT also provide regular targeted campaigns promoting general electrical safety awareness. JJP Electrical Ltd are also a Registered Competent Person Electrical Scheme company, bringing even more peace of mind to our customers.
Commercial premises, and other places that are frequented by members of the public need stringent checks on any electrical system or appliance to avoid risk of injury. It is essential that these inspections are carried out by properly qualified electricians. At JJP Electrical Ltd, we cover all aspects of electrical work for commercial customers such as rewires, lighting, smoke, fire and burglar alarms and any other electrical system installation. We complete indoor and outdoor work, and perform electrical safety inspection and fault finding.
Shop or office refurbishments or rebuilds can benefit hugely from consultation with our experts, so that you have the best result for you and your business. We can often identify and point out potential issues, and suggest preferable options, avoiding problems and saving customers money and inconvenience. Purpose built electrical systems and practical modifications are also a good way to protect staff and customers from harm. Based in Dagenham, Essex, we offer the full range of electrical services for customers in Essex, London and all areas within and around the M25.
Call JJP Electrical Ltd to discuss your electrical needs on 020 3837 4958
Professional Electrical Installations, Electrical Rewires, Refurbishments, Fire & Smoke Alarms, Burglar Alarms & Security Systems
Electrical Contractors for Domestic & Commercial Customers, Fire Alarms Installation, Emergency Call Outs, Full Rewires, Testing & Safety Checks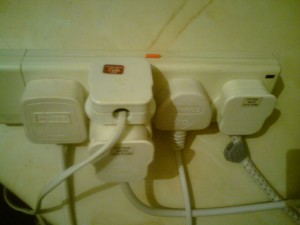 People frequently believe that certain things will 'never happen to them', and one of the main events within this thought process, is a fire. But a fire can happen just about anywhere for a number of different reasons. Like the woman who heard a strange occasional clicking noise in the bedroom, and decided to get up out of bed and investigate. She discovered the source of the noise was a hot hair styler which was in her underwear drawer and had not properly turned off. The implement was extremely hot and she realised what could have happened had she in fact chosen to ignore the noise.
Smoke alarms and other fire safety systems provide the vital minutes needed to get yourself or others to safety, and are well known for preventing death and injury in many cases. Fire and Rescue services up and down the country urge home and business owners to organise professional installation of fire alarms, sprinkler systems and emergency lighting. Other advantages of these preventative measures include dealing with insurance companies, should the worst happen. They always want to know what precautions were put in place before deciding whether to pay out.
We can advise on the best location for placement of your fire detection and prevention equipment, drawing on over 15 years experience within the domestic and commercial field. We specialise in smoke and fire alarms and emergency lighting installation, as well as testing, inspection and maintenance. This ensures a fully functioning fire prevention system keeping your home or your business safe and risk free.
For an impressive range of sprinkler systems and fire extinguishers take a look at the Fire Logistics Ltd website. They have an excellent reputation amongst customers in and around Newcastle Upon Tyne, for their design, supply, installation and maintenance of sprinklers and offer tailored training by qualified experts in fire safety. These courses include practical training exercises for Fire Wardens and other individuals responsible for fire safety.
Environmentally Friendly LED Lighting, Emergency Lighting for Hotels, Offices, Shops, Restaurants, Warehouses & Factories
We will be posting some interesting articles soon…