Clean and Pristine
Electrician's Services including Commercial, Domestic, Refurbishments, Rewires, Fire & Smoke Alarms, Door Entry Systems, Data Cabling & Emergency Lighting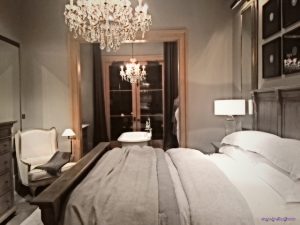 Beautiful lighting and elegant design add to the aesthetics in high end hotels, but these establishments are usually also very serious about cleanliness. Experienced hotel maids use a number of methods and systems to make their job easier and provide the necessary standards. They can turn an unkempt and grubby room into a pristine, welcoming space in no time with a few tricks of the trade.
Their first step is often to remove clutter as in emptying the rubbish bins, placing used towels in the dirty laundry, clearing bathmats, and moving items left on counters or sinks.

Slightly dampened microfibre cloths are a favourite cleaning item, if these aren't available they will use rags that are 100% cotton also dampened for dusting.

Whacking drapes with a hand towel will knock dust to the floor allowing it to be removed easily with a vacuum.

Maids will always vacuum before mopping otherwise dirt and clumps of hair are simply transferred from one area to another, they typically start at a far corner and work back towards the door.

These hotel workers know to begin cleaning the bedroom first, and then the bathroom, as this will reduce bacterial transfer.

Cleaning products can be left to sit for several minutes to really tackle the grime before rinsing off.

Hotel cleaners and maids have a fail-safe natural solution up their sleeves [not literally]. This is simply a mix of one part white vinegar to three parts water in a spray bottle! Cleans effectively and no harmful chemicals.

Those who have experience don't underestimate the useful properties of a good old toothbrush. These are perfect for getting into annoying nooks and crannies and reaching hidden areas like toilet seat fixings!

Most professional hotel cleaners and maids insist on their own cleaning caddie, keeping all of their products and tools of the trade in one mobile place for convenience. This means they are not repeatedly running back and forwards, wearing out the axminster.
Anybody can use a professional cleaner, if you're too busy to be thorough, you're not in the mood or you want your home or business to have a one off overhaul. Berkeley Cleaning Services can deliver house cleans, carpet cleaning, office cleaning, builders cleans and floor maintenance to excellent standards. Give them a call on 01245 252 044.
Home Cinema Systems, Electrical Conditioning Reports, 3 Phase Work, LED Lighting & PAT Testing